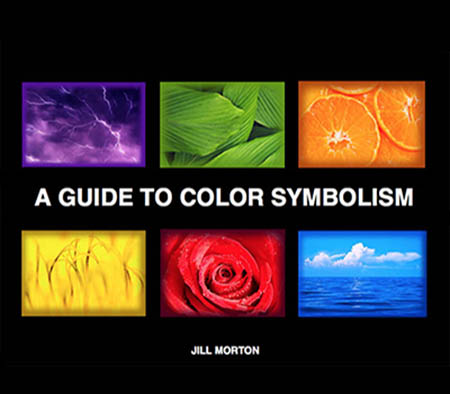 A Guide to Color Symbolism
The messages of meanings of over 100 colors
A Guide to Color Symbolism
---
You'll find the messages and meanings of over 100 colors in "A Guide to Color Symbolism." Psychological symbolism (both positive and negative associations), religious and political symbolism, and much more is covered in this guidebook.
Choosing colors can't get any easier than this. You'll be able to pinpoint the precise symbolism of any shade of a color – from light to dark. All of the 100 color swatches are identified by specific symbolic associations, RGB formulas and HEX codes. Color swatches are grouped into red, purple, blue, green, yellow, orange, brown, black, white and gray categories. Groupings include a light, medium, dark, bright and muted color versions.
Note: The color accuracy is far better than books in print because they're e-books (PDF's). Instead of the compromises that occur with color reproductions in printed publications, Color Voodoo achieves remarkable color in all the illustrations.
This e-book is a PDF. You can read it it on any tablet, mobile device, or computer.
What's included:
---
Part I

A concise analysis of the symbolic meaning of nine basic colors: red, orange, yellow, green, blue, purple, black, white, and gray. You'll find out the positive and negative associations, classic and contemporary symbolism of each of these basic color groups. This gives you a broad and flexible understanding of color symbolism. It will get you going in the right direction on all of your color decisions.

Part II

One hundred and seven large swatches of individual colors with the specific meaning of each one. RGB codes and HEX formulas for each color are included so that you can use them as an accurate reference for any purpose. When you're looking for a specific color, you can find it instantly!

More

There's also a special section entitled "Tips for Color Communication – Global Design and Web Sites" and some basic guidelines for other design applications and color systems.
Our customers write:
---
"An excellent resource! The attention to detail and the overall content of the book is clear, crisp, and easy to use. The book's concepts have piqued my attention in several ways. I recommend it to others involved with color in their work and/or any project." … Mac

"The color symbolism guide has been very helpful. Some of what is there is intuitive – gut feel and experience, but the confirmation, reinforcement, as well as the new information, is really helpful – I also think it's going to be helpful to have adjectives that I can use with clients to discuss my decisions. Your publication is also easy to use." … Laurel

"Color Voodoo has helped me to understand the symbolism of color. And the color swatches with the hex and RBG is a great reference. Thank you." … Ruth Houck
A Guide to Color Symbolism
$14.99
---
Digital Format |  E-Book
Download immediately
80 pages with 100+ color swatches.
---
You will be connected to a secure site.

Looking for more?
Enroll in a sensational online course about color from Professor Jill Morton. Study at your own pace and become a color symbolism pro!
Click here!